Goolgames.com >
Stickman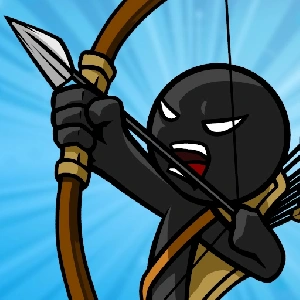 Stick War Legacy is an engaging strategy game where you lead a stick figure army, train units, and conquer your foes in epic battles.
×
Related Games
ALL
Stick War Legacy
About Stick War Legacy
In Stick War Legacy, you'll need to train and command your stick figure units, including miners, swordsmen, archers, and more. Strategically deploy your forces and make use of their unique abilities to defeat your enemies. Build an army, gather resources, and upgrade your units to become an unstoppable force.
Gameplay of Stick War Legacy
Enter the world of Stick War Legacy, a captivating strategy game that challenges you to lead an army of stick figure units. Train and command various unit types, including miners, swordsmen, archers, and more, each with unique abilities. As you venture through the game, you'll face formidable enemies and engage in epic battles where strategic deployment of your forces is crucial. Collect resources, build an army, and upgrade your units to become an unstoppable force on the battlefield. Conquer enemy territories and prove your tactical prowess in this immersive and addictive strategy game.
Features of Stick War Legacy
Stick Figure Armies: Lead a diverse range of stick figure units into battle, each with its own strengths and abilities.
Resource Management: Gather resources strategically to build your army and improve your forces.
Epic Battles: Engage in intense battles against challenging adversaries as you expand your empire.
Unit Upgrades: Enhance your units' capabilities through upgrades to gain a competitive edge.
Strategy and Tactics: Develop winning strategies and employ tactical maneuvers to secure victory.
Play Stick War Legacy online for free in Chrome, Edge and modern Web Browsers.
Tips and Strategies for Stick War Legacy
Balance Unit Types: Create a well-rounded army with a mix of miners, swordsmen, archers, and other unit types.
Resource Efficiency: Manage your resources wisely, ensuring a steady income of gold and mana for unit training and upgrades.
Learn Enemy Patterns: Study your opponents' tactics and adapt your strategy accordingly.
Upgrade Smartly: Prioritize unit upgrades that complement your preferred playstyle.
Defend and Attack: Be prepared to both defend your base and launch offensive campaigns to expand your territory.
In Summary
Stick War Legacy immerses you in a world of stick figure armies, requiring strategic thinking, resource management, and tactical prowess to conquer opponents and expand your empire. Play Stick War Legacy online on Chrome, Edge or other modern browsers and enjoy the fun.

GameComets brings together the most popular games, including the highly addictive Stick War Legacy and a host of other trending free online games that promise to take your gaming journey to the next level.

Our carefully curated collection of games is designed to promote relaxation, and playing Stick War Legacy online on our platform is the perfect way to de-stress and improve your mental well-being.
Platforms
Experience the thrill of the popular game Stick War Legacy like never before with our free online version! Whether you're on a Chromebook, laptop, desktop or PC running Windows, you can now enjoy this game to your heart's content.

At our platform, we understand the importance of seamless gameplay. That's why we tested Stick War Legacy game extensively on Chrome, Edge, and Firefox, and made sure it works faultlessly across all of today's most popular web browsers. You may play this game anytime you choose, from any location.
How to Play Stick War Legacy
Train units and gather resources to build your stick figure army.
Strategically deploy your forces and manage your economy to ensure a steady flow of resources.
Engage in epic battles against rival factions, adapting your strategy as the situation demands.
Upgrade your units and expand your territory to become the ultimate stick figure empire in Stick War Legacy.