Goolgames.com >
Shooting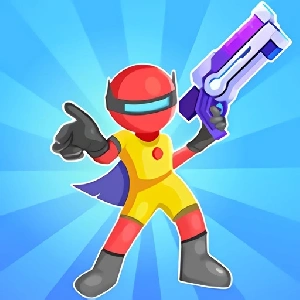 Ace Brawl Battle 3D is a thrilling, free-to-play 3D online game where you become a young mage fighting undead foes and competing with players worldwide.
×
Related Games
ALL
Ace Brawl Battle 3D
About Ace Brawl Battle 3D
Ace Brawl Battle 3D is a free epic 3D online game for boys. You will play a young mage. Your task is to fight the undead alone and survive as much as possible while using your magic fireballs and weapons to defeat the attackers. In this multiplayer game, you have to fight hundreds of players from all over the world. There are many different modes of the game. So, why not try it now? Enjoy it.
Gameplay of Ace Brawl Battle 3D
Step into the epic world of Ace Brawl Battle 3D as a young mage on a mission to combat the relentless undead forces. Armed with your magical fireballs and formidable weapons, your goal is to survive against waves of attackers. Engage in intense multiplayer battles, facing off against hundreds of players from around the globe. With multiple game modes to choose from, you'll find endless challenges and excitement awaiting you. Will you rise to the occasion and emerge victorious in this action-packed 3D adventure? Join the battle, cast your spells, and test your skills in Ace Brawl Battle 3D today!
Features of Ace Brawl Battle 3D
Mage Combat: Assume the role of a young mage and engage in fierce battles against undead enemies.
Multiplayer Mayhem: Challenge players worldwide in thrilling multiplayer matches.
Varied Game Modes: Explore different game modes, each offering unique challenges.
Magical Abilities: Wield powerful magic fireballs and weapons to defeat your adversaries.
Epic Survival: Test your skills, survive the onslaught, and climb the leaderboards in this epic 3D adventure.
Play Ace Brawl Battle 3D online for free in Chrome, Edge and modern Web Browsers.
Tips and Strategies for Ace Brawl Battle 3D
Master Your Spells: Learn to use your magic fireballs strategically for maximum impact.
Keep Moving: Stay agile and avoid enemy attacks to prolong your survival.
Upgrade Weapons: Enhance your arsenal to deal more damage and withstand tougher foes.
Team Up: Cooperate with other players to increase your chances of success in multiplayer battles.
Explore Modes: Experiment with various game modes to discover your favorite and hone your skills.
In Summary
Ace Brawl Battle 3D offers thrilling 3D online battles where you play as a mage fighting undead foes in multiplayer modes, providing endless challenges and excitement. Play Ace Brawl Battle 3D online on Chrome, Edge or other modern browsers and enjoy the fun.

GameComets brings together the most popular games, including the highly addictive Ace Brawl Battle 3D and a host of other trending free online games that promise to take your gaming journey to the next level.

Our carefully curated collection of games is designed to promote relaxation, and playing Ace Brawl Battle 3D online on our platform is the perfect way to de-stress and improve your mental well-being.
Platforms
Experience the thrill of the popular game Ace Brawl Battle 3D like never before with our free online version! Whether you're on a Chromebook, laptop, desktop or PC running Windows, you can now enjoy this game to your heart's content.

At our platform, we understand the importance of seamless gameplay. That's why we tested Ace Brawl Battle 3D game extensively on Chrome, Edge, and Firefox, and made sure it works faultlessly across all of today's most popular web browsers. You may play this game anytime you choose, from any location.
How to Play Ace Brawl Battle 3D
Select your mage character and enter the battle arena.
Use your magic fireballs and weapons to fend off undead attackers.
Survive as long as possible, competing with players from around the world.
Try different game modes, upgrade your abilities, and become the ultimate mage in Ace Brawl Battle 3D!