Goolgames.com >
Racing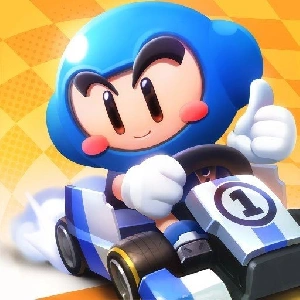 Boom Kart 3D is an exhilarating online racing game designed for boys, featuring stunning 3D high-definition graphics that promise thrilling racing duels.
×
Related Games
ALL
Boom Kart 3D
About Boom Kart 3D
Boom Kart 3D is a very fun online racing game for boys, in which a 3D high-definition design is adopted, which can bring you a more exciting racing duel. In the course of the game, you need to drive a go-kart to compete fiercely with other opponents and get to the end of the game first to win the game. Come and join the most daring chase!
Gameplay of Boom Kart 3D
In Boom Kart 3D, you're in for an action-packed online racing adventure with top-notch 3D visuals. Take the wheel of a go-kart and engage in fierce competition against other skilled opponents, all vying to be the first across the finish line. As you hurtle through exciting tracks, make use of power-ups, master drifts, and navigate challenging obstacles. Victory goes to the speediest and most skilled racer, so put your pedal to the metal and show your racing prowess in this heart-pounding duel. Get ready to embark on the most daring chase of your gaming journey!
Features of Boom Kart 3D
High-definition 3D design for immersive and exciting racing experiences.
Fast-paced online multiplayer gameplay for intense competition.
An array of power-ups and obstacles to keep every race unpredictable.
Exciting go-kart racing action suitable for boys seeking thrilling challenges.
Test your speed and skill in a race to the finish line against formidable opponents.
Play Boom Kart 3D online for free in Chrome, Edge and modern Web Browsers.
Tips and Strategies for Boom Kart 3D
Master the art of drifting to maintain speed around corners and outmaneuver rivals.
Keep an eye on power-ups to gain a competitive edge during races.
Study each track for optimal racing lines and shortcuts.
Anticipate opponent moves and use strategy to gain the upper hand.
Practice makes perfect—keep honing your racing skills to dominate the competition.
In Summary
Boom Kart 3D offers high-speed, action-packed online racing, showcasing stunning 3D visuals and power-ups. Race against skilled opponents, perfect your drifting techniques, and use strategy to outpace your rivals in the ultimate chase for victory. Play Boom Kart 3D online on Chrome, Edge or other modern browsers and enjoy the fun.

GameComets brings together the most popular games, including the highly addictive Boom Kart 3D and a host of other trending free online games that promise to take your gaming journey to the next level.

Our carefully curated collection of games is designed to promote relaxation, and playing Boom Kart 3D online on our platform is the perfect way to de-stress and improve your mental well-being.
Platforms
Experience the thrill of the popular game Boom Kart 3D like never before with our free online version! Whether you're on a Chromebook, laptop, desktop or PC running Windows, you can now enjoy this game to your heart's content.

At our platform, we understand the importance of seamless gameplay. That's why we tested Boom Kart 3D game extensively on Chrome, Edge, and Firefox, and made sure it works faultlessly across all of today's most popular web browsers. You may play this game anytime you choose, from any location.
How to Play Boom Kart 3D
Choose your go-kart and enter the thrilling world of Boom Kart 3D.
Control your kart using on-screen touch or tilt controls.
Collect power-ups to gain advantages and use your drifting skills to maintain speed.
Compete against other players online, strategically navigating tracks to secure your place as the ultimate racing champion. Start your engines and race to win!