Goolgames.com >
Puzzle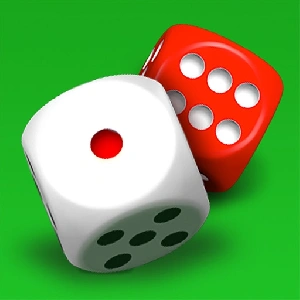 Dice Merge 2 is a captivating puzzle game where your goal is to combine identical dice to eliminate them and grow your dice collection.
×
Related Games
ALL
Dice Merge 2
About Dice Merge 2
In Dice Merge, you need to eliminate them by combining the same dice, and constantly increase the number of dice. So one wrong move could stall your progress, so stay focused and think ahead!
Gameplay of Dice Merge 2
In Dice Merge 2, players embark on an addictive puzzle-solving journey. Your objective is to clear the board by strategically merging identical dice. By matching dice, you create larger ones, and as you progress, the challenge intensifies. A wrong move can halt your advancement, so maintaining focus and planning ahead is essential. With each successful merge, your dice collection multiplies, offering new opportunities for combinations. Engage in brain-teasing challenges across various levels, each more intricate than the last. With its intuitive mechanics and ever-increasing complexity, Dice Merge 2 promises hours of engaging gameplay.
Features of Dice Merge 2
Engaging Puzzle Gameplay: Merge dice to clear the board and advance through levels.
Increasing Complexity: Challenge yourself with progressively intricate puzzles.
Strategic Thinking: Plan your moves carefully to avoid setbacks.
Dice Collection: Watch your collection grow as you merge and eliminate dice.
Addictive Fun: Enjoy hours of entertainment with this captivating puzzle game.
Play Dice Merge 2 online for free in Chrome, Edge and modern Web Browsers.
Tips and Strategies for Dice Merge 2
Plan Ahead: Think about your moves in advance to avoid getting stuck.
Prioritize Matches: Focus on merging dice that will create larger combinations.
Use Power-Ups Wisely: Take advantage of power-ups to clear challenging levels.
Watch the Board: Pay attention to the entire board to spot potential merges.
Patience is Key: Don't rush – take your time to make the best strategic choices.
In Summary
Dice Merge 2 is a thrilling puzzle game where you merge identical dice to clear levels, all while mastering strategic thinking. With increasing complexity and addictive gameplay, it's a perfect choice for puzzle enthusiasts. Play Dice Merge 2 online on Chrome, Edge or other modern browsers and enjoy the fun.

GameComets brings together the most popular games, including the highly addictive Dice Merge 2 and a host of other trending free online games that promise to take your gaming journey to the next level.

Our carefully curated collection of games is designed to promote relaxation, and playing Dice Merge 2 online on our platform is the perfect way to de-stress and improve your mental well-being.
Platforms
Experience the thrill of the popular game Dice Merge 2 like never before with our free online version! Whether you're on a Chromebook, laptop, desktop or PC running Windows, you can now enjoy this game to your heart's content.

At our platform, we understand the importance of seamless gameplay. That's why we tested Dice Merge 2 game extensively on Chrome, Edge, and Firefox, and made sure it works faultlessly across all of today's most popular web browsers. You may play this game anytime you choose, from any location.
How to Play Dice Merge 2
Drag and drop identical dice onto one another to merge them.
Match dice strategically to create larger numbers and clear the board.
Be cautious with your moves, as a wrong one can hinder your progress.
Keep merging and thinking ahead to conquer challenging levels in Dice Merge 2.