Goolgames.com >
Puzzle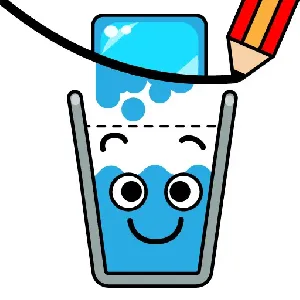 Happy Filled Glass 4 is a charming puzzle game that challenges you to control touch magnets and ensure a precise flow of water.
×
Related Games
ALL
Happy Filled Glass 4
About Happy Filled Glass 4
Happy Filled Glass 4 is a delightful puzzle game. In this game, you need to operate touch magnets to release water. The object of the game is to ensure that the water flow reaches or exceeds the cup's lowest water level. You need to make good use of the power of magnets to attract and guide water flow and try to avoid water waste and overflow. The gradually increasing difficulty and level of design will test your thinking flexibility and spatial imagination.
Gameplay of Happy Filled Glass 4
Happy Filled Glass 4 offers a delightful and brain-teasing experience. Your objective is to use touch magnets strategically, guiding water flow to reach or exceed the cup's lowest water level. With each level, the difficulty and design complexity increase, putting your spatial imagination and thinking flexibility to the test. You'll need to harness the power of magnets effectively to attract and steer the water, all while avoiding waste and overflow. The game's gradually escalating challenges make it both engaging and mentally stimulating, offering hours of puzzle-solving fun.
Features of Happy Filled Glass 4
Challenging puzzle levels with increasing complexity.
Touch magnet mechanics for precise water control.
Unique spatial imagination and problem-solving gameplay.
Vibrant and appealing visuals.
A scoring system to challenge yourself and compete with friends.
Play Happy Filled Glass 4 online for free in Chrome, Edge and modern Web Browsers.
Tips and Strategies for Happy Filled Glass 4
Plan your magnet placements carefully to avoid water waste.
Pay attention to the cup's lowest water level for success.
Experiment with different magnet placements to solve each level.
Stay patient and adapt to the gradually increasing difficulty.
Challenge your own best scores and compete with friends for added fun.
In Summary
Happy Filled Glass 4 is an engaging puzzle game where you use touch magnets to guide water flow and ensure it reaches or surpasses the cup's lowest level. With its challenging puzzles and increasing complexity, it's a game that promises to test your spatial thinking while providing hours of entertainment. Play Happy Filled Glass 4 online on Chrome, Edge or other modern browsers and enjoy the fun.

GameComets brings together the most popular games, including the highly addictive Happy Filled Glass 4 and a host of other trending free online games that promise to take your gaming journey to the next level.

Our carefully curated collection of games is designed to promote relaxation, and playing Happy Filled Glass 4 online on our platform is the perfect way to de-stress and improve your mental well-being.
Platforms
Experience the thrill of the popular game Happy Filled Glass 4 like never before with our free online version! Whether you're on a Chromebook, laptop, desktop or PC running Windows, you can now enjoy this game to your heart's content.

At our platform, we understand the importance of seamless gameplay. That's why we tested Happy Filled Glass 4 game extensively on Chrome, Edge, and Firefox, and made sure it works faultlessly across all of today's most popular web browsers. You may play this game anytime you choose, from any location.
How to Play Happy Filled Glass 4
Strategically place touch magnets to control the flow of water.
Guide the water to reach or exceed the cup's lowest water level.
Solve puzzles by avoiding waste and overflow with careful magnet placements.
Enjoy the delightful challenge of Happy Filled Glass 4, aiming for high scores and improved puzzle-solving skills.