Goolgames.com >
Racing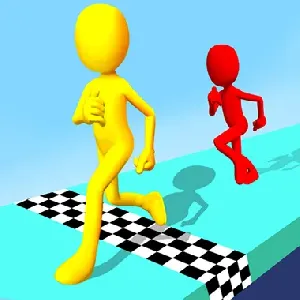 Drift Fun Race 3D is an exhilarating water racing game that promises high-speed action and thrilling drifts on the water.
×
Related Games
ALL
Drift Fun Race 3D
About Drift Fun Race 3D
Welcome to Drift Fun Race 3D! Are you ready for an exciting race on the water? In this exciting game, Drift Fun Race 3D offers a unique water racing scenario that lets you feel the speed and excitement. You need to drift on the water to overtake your opponents and fight for first place. You can control the drift angle by clicking the mouse in time, but be careful not to fall into the water, otherwise you will lose precious time.
Gameplay of Drift Fun Race 3D
Get ready for an adrenaline-pumping experience in Drift Fun Race 3D! This game sets you in a unique water racing adventure, offering the ultimate sensation of speed and excitement. Your objective is to master the art of drifting on the water to outpace your competitors and secure the coveted first place. Control your drift angle with timely clicks of the mouse, but tread carefully to avoid plunging into the water, which can cost you precious time. Each race presents new challenges and obstacles as you aim to become the ultimate drift racer.
Features of Drift Fun Race 3D
Unique Water Racing: Drift on the water in this one-of-a-kind racing scenario.
Thrilling Drifts: Master the art of drifting to gain an edge over your opponents.
Fast-Paced Action: Experience high-speed excitement with water-based racing.
Obstacle Challenges: Navigate through various obstacles and competitors on the water.
Competitive Racing: Fight to claim the top spot and become the ultimate drift racing champion.
Play Drift Fun Race 3D online for free in Chrome, Edge and modern Web Browsers.
Tips and Strategies for Drift Fun Race 3D
Master the timing of your mouse clicks to control your drift angles effectively.
Keep an eye on the water's edge and avoid getting too close to prevent falling in.
Study each race's unique challenges and adapt your drifting strategy accordingly.
Look for opportunities to overtake competitors during sharp turns and challenging sections.
Practice and refine your drifting skills to continually improve your race times and performance.
In Summary
Drift Fun Race 3D is a heart-pounding water racing game that offers an exhilarating combination of speed, skill, and strategy. Get ready to conquer the waves, outmaneuver your opponents, and drift your way to victory. Play Drift Fun Race 3D online on Chrome, Edge or other modern browsers and enjoy the fun.

GameComets brings together the most popular games, including the highly addictive Drift Fun Race 3D and a host of other trending free online games that promise to take your gaming journey to the next level.

Our carefully curated collection of games is designed to promote relaxation, and playing Drift Fun Race 3D online on our platform is the perfect way to de-stress and improve your mental well-being.
Platforms
Experience the thrill of the popular game Drift Fun Race 3D like never before with our free online version! Whether you're on a Chromebook, laptop, desktop or PC running Windows, you can now enjoy this game to your heart's content.

At our platform, we understand the importance of seamless gameplay. That's why we tested Drift Fun Race 3D game extensively on Chrome, Edge, and Firefox, and made sure it works faultlessly across all of today's most popular web browsers. You may play this game anytime you choose, from any location.
How to Play Drift Fun Race 3D
Use the mouse to control your watercraft's drift angle and direction.
Time your clicks carefully to execute precise drifts and maintain control.
Race against opponents on unique water tracks, each with its own challenges.
Aim for the top position by mastering the art of drifting while avoiding the water hazards that can slow you down.