Goolgames.com >
Girls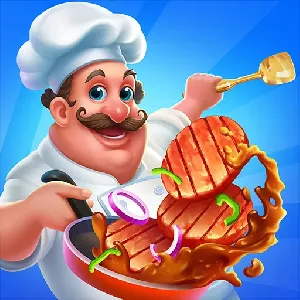 Madness Burger Cooking
68%
Madness Burger Cooking is a delightful cooking game where you become a chef at a wild burger joint, crafting tasty burgers to please diverse customers.
×
Related Games
ALL
Madness Burger Cooking
About Madness Burger Cooking
Madness Burger Cooking is a game that will make you feel the fun of cooking! You will be a chef in this crazy burger restaurant to satisfy the culinary needs of various customers. Come and show your cooking skills to create delicious burgers and win the appreciation of your customers!
Gameplay of Madness Burger Cooking
In Madness Burger Cooking, you step into the shoes of a chef, taking charge of a zany burger restaurant. Your mission? Whip up mouthwatering burgers that cater to the unique tastes of an array of customers. The game offers a dynamic and engaging experience, featuring various ingredients, cooking methods, and challenging orders that will test your culinary skills. As you progress, you'll unlock new recipes and improve your burger-making prowess. With vibrant graphics and intuitive controls, it's a fun, addictive game that promises hours of entertainment.
Features of Madness Burger Cooking
Diverse ingredients and recipes to keep the game fresh.
Challenging orders to test your cooking speed and accuracy.
Unlockable upgrades and improvements for your burger joint.
Engaging graphics and a lively atmosphere.
Customer satisfaction ratings for added challenge.
Play Madness Burger Cooking online for free in Chrome, Edge and modern Web Browsers.
Tips and Strategies for Madness Burger Cooking
Prioritize orders based on complexity to maximize efficiency.
Keep ingredients well-stocked to avoid running out during peak hours.
Upgrade your kitchen equipment for faster cooking.
Experiment with new recipes to boost customer satisfaction.
Pay attention to customer feedback to improve your service.
In Summary
Madness Burger Cooking is a thrilling cooking game where you become a chef in a wacky burger joint, concocting delicious creations for an array of customers. With dynamic gameplay, colorful graphics, and exciting challenges, it's a recipe for endless fun. Play Madness Burger Cooking online on Chrome, Edge or other modern browsers and enjoy the fun.

GameComets brings together the most popular games, including the highly addictive Madness Burger Cooking and a host of other trending free online games that promise to take your gaming journey to the next level.

Our carefully curated collection of games is designed to promote relaxation, and playing Madness Burger Cooking online on our platform is the perfect way to de-stress and improve your mental well-being.
Platforms
Experience the thrill of the popular game Madness Burger Cooking like never before with our free online version! Whether you're on a Chromebook, laptop, desktop or PC running Windows, you can now enjoy this game to your heart's content.

At our platform, we understand the importance of seamless gameplay. That's why we tested Madness Burger Cooking game extensively on Chrome, Edge, and Firefox, and made sure it works faultlessly across all of today's most popular web browsers. You may play this game anytime you choose, from any location.
How to Play Madness Burger Cooking
Take orders from customers and memorize their preferences.
Select the right ingredients and toppings to create their perfect burger.
Cook the burgers using various techniques like grilling and frying.
Serve the burgers promptly to earn rewards and satisfy your hungry clientele. Master the art of burger-making and conquer the culinary chaos!