Goolgames.com >
Boys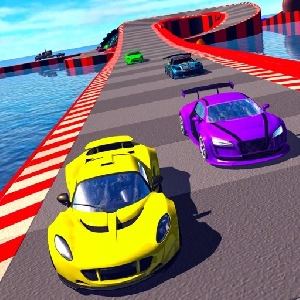 Mini Car Rush is an addictive puzzle game where you navigate a cute car through challenging mazes, requiring strategy and thinking.
×
Related Games
ALL
Mini Car Rush
About Mini Car Rush
Welcome to mini car rush, an addictive puzzle game! In this game, you will drive a cute car and adventure through various mazes. By moving and rotating the road you need to find the right path to the end. This is a task that requires strategy and thinking, and every level is full of challenge and fun. Get ready for this exciting adventure!
Gameplay of Mini Car Rush
Welcome to Mini Car Rush, an addictive and engaging puzzle game that puts your problem-solving skills to the test! In this game, you take control of a charming little car and embark on an adventure through a series of intricate mazes. Your task is to find the right path to the end of each level by moving and rotating the roads strategically. With every level presenting a unique challenge, Mini Car Rush offers hours of fun as you exercise your strategic thinking and puzzle-solving abilities. Get ready for an exciting and mentally stimulating adventure as you guide your cute car to victory through these challenging mazes.
Features of Mini Car Rush
Maze Navigation: Guide a cute car through intricate and challenging mazes.
Strategic Thinking: Plan your moves to find the correct path to the end.
Varied Challenges: Each level presents new and engaging puzzles.
Addictive Gameplay: Enjoy hours of fun and mental stimulation.
Cute Adventure: Embark on an exciting journey with your adorable car.
Play Mini Car Rush online for free in Chrome, Edge and modern Web Browsers.
Tips and Strategies for Mini Car Rush
Plan Ahead: Analyze the maze layout before making your moves.
Road Manipulation: Use the ability to move and rotate roads strategically.
Obstacle Avoidance: Avoid obstacles and dead ends to reach the goal.
Patience is Key: Some levels may require multiple attempts, so stay patient.
Trial and Error: Don't be afraid to experiment with different routes to find the solution.
In Summary
Mini Car Rush is an addictive puzzle game that challenges your strategic thinking as you navigate a cute car through intricate mazes. Each level offers a unique challenge, providing hours of engaging and mentally stimulating gameplay. Play Mini Car Rush online on Chrome, Edge or other modern browsers and enjoy the fun.

GameComets brings together the most popular games, including the highly addictive Mini Car Rush and a host of other trending free online games that promise to take your gaming journey to the next level.

Our carefully curated collection of games is designed to promote relaxation, and playing Mini Car Rush online on our platform is the perfect way to de-stress and improve your mental well-being.
Platforms
Experience the thrill of the popular game Mini Car Rush like never before with our free online version! Whether you're on a Chromebook, laptop, desktop or PC running Windows, you can now enjoy this game to your heart's content.

At our platform, we understand the importance of seamless gameplay. That's why we tested Mini Car Rush game extensively on Chrome, Edge, and Firefox, and made sure it works faultlessly across all of today's most popular web browsers. You may play this game anytime you choose, from any location.
How to Play Mini Car Rush
Control the cute car and explore maze-like levels.
Move and rotate roads to find the correct path to the level's end.
Exercise strategic thinking to overcome challenging puzzles.
Prepare for an addictive adventure in Mini Car Rush, where every level is full of excitement and fun!