Goolgames.com >
Racing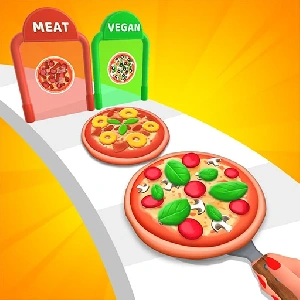 Pizza Delivery Run is a free online running game designed for boys, where your goal is to collect and deliver pizzas while overcoming obstacles.
×
Related Games
ALL
Pizza Delivery Run
About Pizza Delivery Run
Pizza Delivery Run is a fun and free online running game for boys. You need to keep collecting pizzas and delivering them to your destination. Too many obstacles will cause you to fail, so you must be careful and deliver pizzas safely. When you get to the finish line, the more pizzas, the higher the score. Play on Mobile, Tablet, or Desktop.
Gameplay of Pizza Delivery Run
Pizza Delivery Run offers an exciting online running adventure, where you step into the shoes of a pizza delivery person. Your mission is to collect pizzas and safely deliver them to their destination while navigating a path filled with obstacles. Be cautious, as too many obstacles will lead to failure, and you must ensure the pizzas arrive intact. As you reach the finish line, your score increases with the number of pizzas successfully delivered. Whether you're playing on a mobile device, tablet, or desktop, this game offers a fun and engaging experience for players of all ages. Embark on this pizza-filled journey and see if you can conquer the challenges!
Features of Pizza Delivery Run
A free online running game, designed for boys, that's packed with pizza-themed excitement.
Deliver pizzas while overcoming obstacles and challenges on the delivery route.
Score higher by successfully delivering more pizzas to their destination.
Playable on various devices, including Mobile, Tablet, and Desktop for added convenience.
A fun and challenging game suitable for players of all ages, offering an enjoyable running experience.
Play Pizza Delivery Run online for free in Chrome, Edge and modern Web Browsers.
Tips and Strategies for Pizza Delivery Run
Pay attention to the path ahead and plan your moves to avoid obstacles.
Prioritize the safety of the pizzas while ensuring timely delivery.
Keep a balance between speed and caution to master the delivery route.
Experiment with different strategies to improve your delivery efficiency.
Challenge friends to beat your high score in this pizza-themed running game.
In Summary
Pizza Delivery Run is an exciting free online running game that lets you become a pizza delivery hero. Navigate obstacles, collect pizzas, and deliver them safely to the finish line, all while aiming for a high score. Play Pizza Delivery Run online on Chrome, Edge or other modern browsers and enjoy the fun.

GameComets brings together the most popular games, including the highly addictive Pizza Delivery Run and a host of other trending free online games that promise to take your gaming journey to the next level.

Our carefully curated collection of games is designed to promote relaxation, and playing Pizza Delivery Run online on our platform is the perfect way to de-stress and improve your mental well-being.
Platforms
Experience the thrill of the popular game Pizza Delivery Run like never before with our free online version! Whether you're on a Chromebook, laptop, desktop or PC running Windows, you can now enjoy this game to your heart's content.

At our platform, we understand the importance of seamless gameplay. That's why we tested Pizza Delivery Run game extensively on Chrome, Edge, and Firefox, and made sure it works faultlessly across all of today's most popular web browsers. You may play this game anytime you choose, from any location.
How to Play Pizza Delivery Run
Launch Pizza Delivery Run and select your delivery mission.
Control your character as you collect pizzas and maneuver through obstacles.
Strive to balance speed and safety in delivering pizzas to the destination.
Play on Mobile, Tablet, or Desktop and aim for the highest score in Pizza Delivery Run!