Goolgames.com >
Boys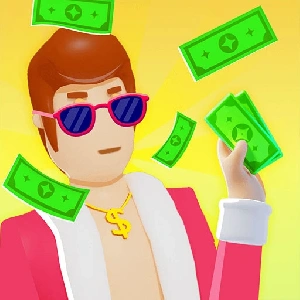 My Success is a free idle online game where you take on the role of a factory manager, operating and expanding your business empire.
×
Related Games
ALL
My Success
About My Success
My Success is a free idle online game for boys. In the game, you will become the manager of a factory, and you need to operate your factory reasonably. You can earn income by setting up factories, recruiting employees, and completing orders. Upgrade your processing equipment, the higher the equipment level, the faster the production speed. Start your journey as a business tycoon now!
Gameplay of My Success
In My Success, you step into the shoes of a factory manager with the goal of building a thriving business empire. Your journey to success begins by strategically setting up factories, hiring a workforce, and fulfilling customer orders to generate income. As you accumulate wealth, invest in upgrading your processing equipment to boost production speed. The higher the equipment level, the faster your factories operate, allowing you to complete orders more efficiently and increase profits. With each successful expansion and upgrade, you inch closer to becoming a formidable business tycoon in this engaging idle game.
Features of My Success
Factory Management: Run and manage your own factories, making crucial decisions to maximize profits.
Workforce Recruitment: Hire employees to help with production and meet customer demands.
Equipment Upgrades: Enhance processing equipment to accelerate production rates and earn more income.
Order Fulfillment: Complete orders to earn rewards and grow your business empire.
Idle Gameplay: Progress even when you're away from the game, ensuring your success continues to grow.
Play My Success online for free in Chrome, Edge and modern Web Browsers.
Tips and Strategies for My Success
Efficient Expansion: Prioritize setting up new factories to increase your income streams.
Workforce Optimization: Continuously recruit and train employees to improve production efficiency.
Upgrade Equipment: Invest in equipment upgrades to boost production speed and profits.
Active Management: Keep an eye on orders and ensure they are completed promptly for maximum rewards.
Offline Earnings: Don't forget to collect offline earnings to further fuel your success.
In Summary
My Success is an engaging idle game where you take on the role of a factory manager, making strategic decisions to expand your business, optimize production, and become a prosperous business tycoon. Play My Success online on Chrome, Edge or other modern browsers and enjoy the fun.

GameComets brings together the most popular games, including the highly addictive My Success and a host of other trending free online games that promise to take your gaming journey to the next level.

Our carefully curated collection of games is designed to promote relaxation, and playing My Success online on our platform is the perfect way to de-stress and improve your mental well-being.
Platforms
Experience the thrill of the popular game My Success like never before with our free online version! Whether you're on a Chromebook, laptop, desktop or PC running Windows, you can now enjoy this game to your heart's content.

At our platform, we understand the importance of seamless gameplay. That's why we tested My Success game extensively on Chrome, Edge, and Firefox, and made sure it works faultlessly across all of today's most popular web browsers. You may play this game anytime you choose, from any location.
How to Play My Success
Begin your journey as a factory manager by setting up factories and hiring employees.
Fulfill customer orders to earn income and advance in the game.
Invest in equipment upgrades to increase production speed and efficiency.
Watch your business empire grow and enjoy the satisfaction of achieving success in My Success!